AcroYoga for everyone!
- by Marek Petráček -
Classes and more
Usually we have weekly classes for beginners and intermediate students. We also organize workshops and retreats. Private classes are always possible. Contact us to get detailed info 🙂 We teach AcroYoga, Handstands and Movement Flow.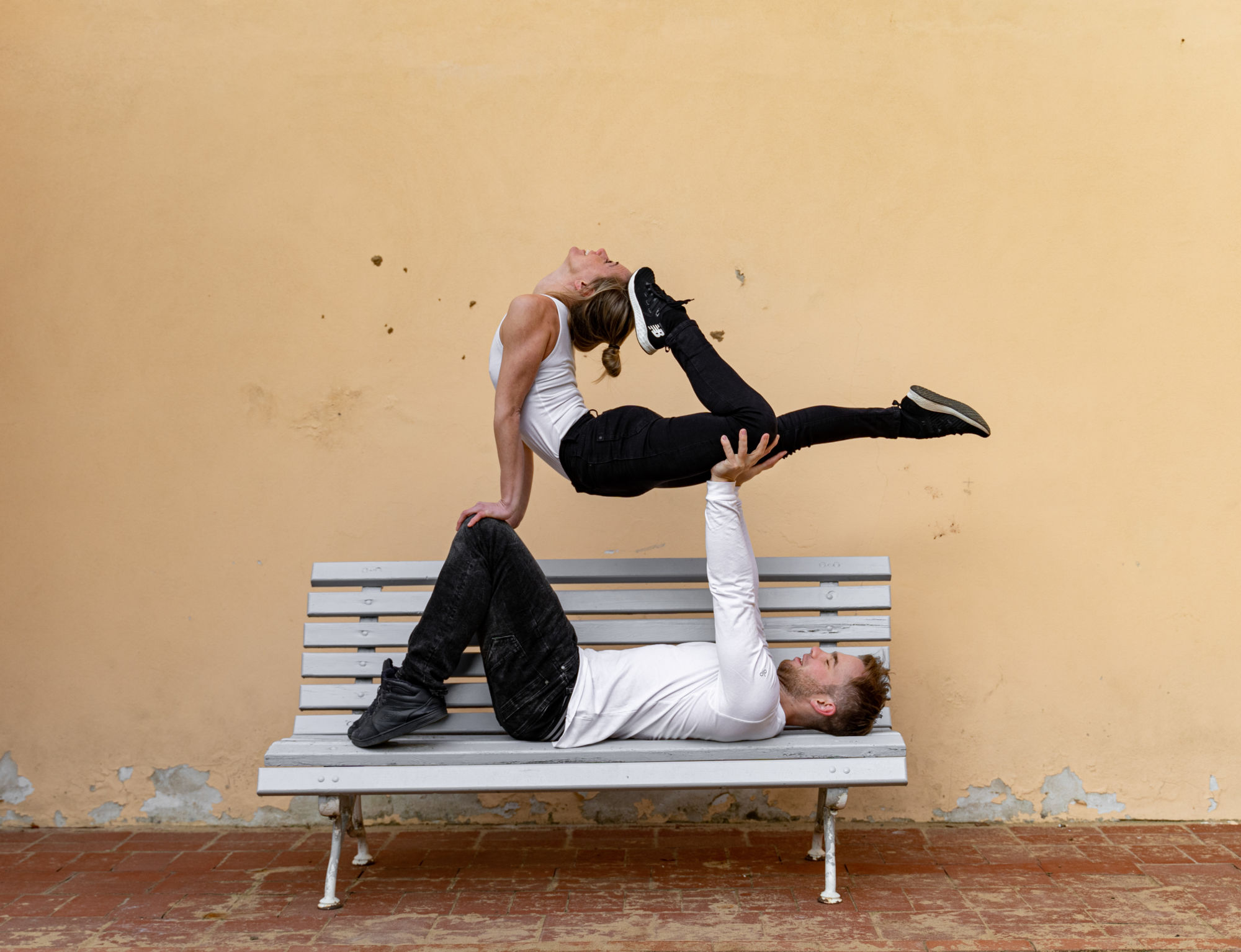 AcroYoga is a combination of partner acrobatics, yoga and therapy in the form of thai massage and therapeutic flying. Its really enjoyable practice for couples, friends, groups... Every teacher has an unique approach and likes to teach different material. At AcroProject we like to teach L-basing and also creative standing stuff like dance acro and lifts. Acro is a great tool to develop better communication, awareness of ones body and also flexibility and strenght. You will learn to overcome fears and go past the limits of your mind. 
My name is Marek Petráček and I am a long-time AcroYoga teacher. I have done two AY teachers trainings (International, Montreal) and have a lot more experience in this field.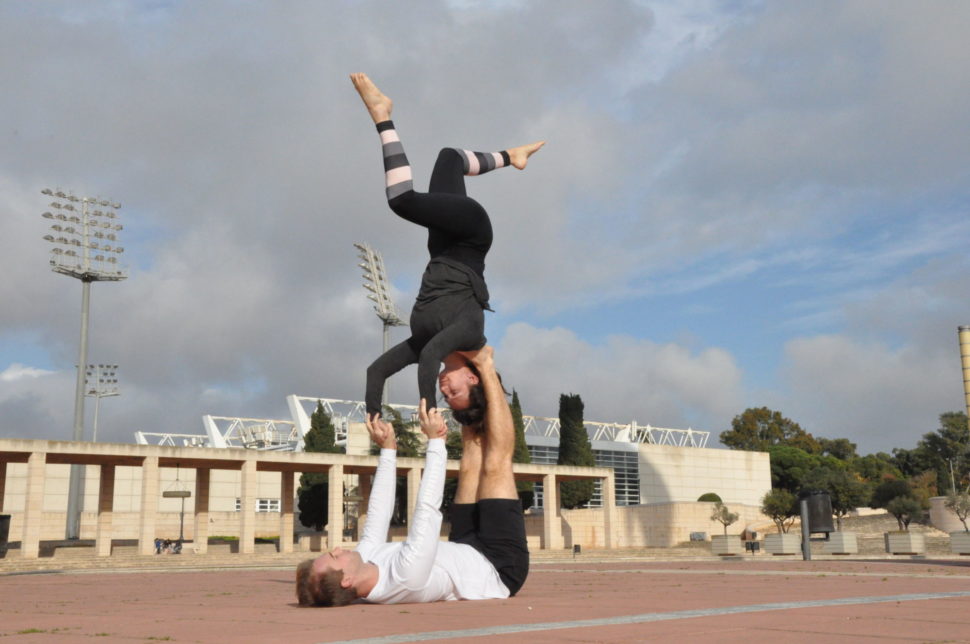 Gabriela is certified AcroYoga International teacher and certified HathaYoga teacher. She loves anatomy and physiotherapy, and she applies this knowledge and principles into the practice.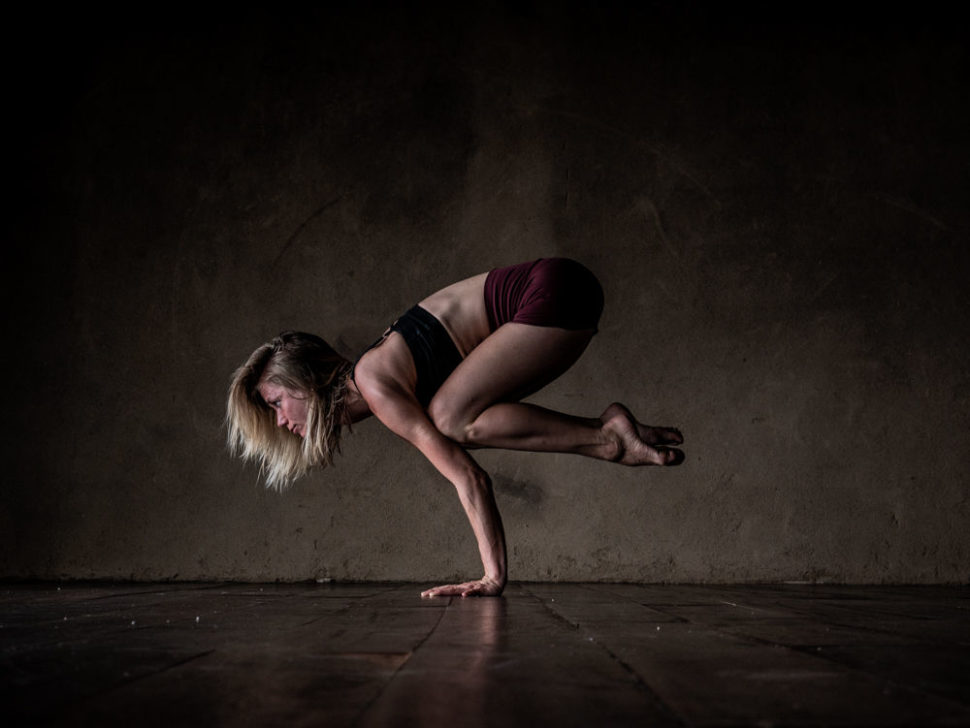 Simona Hrušková
Yoga for me is the way how to discover myself, respect myself and trust my feelings. Have better understanding for myself and for others. Understand that everything has its process and its different with everyone. It has different intensity, speed and obstacles. Yoga teaches me to be patient. Yoga teaches me to slow down. Yoga teaches me to love myself the way I am. And AcroYoga? I´m not alone there. Its a teamwork. Communication, trust, playfullness and joy!
Message us to get info about classes!
Now you can enjoy our Handstand Journey online program. It's 10 weeks journey for handstand beginners.
Video gallery - our Flows
DragonFly Flow
AcroYoga Dragonfly flow has some creative and challenging transitions. This was part of a material we have covered during Prague City Intensive. Have fun 🙂
Spinning around
AcroYoga L-basing flow with a lot of spins and rotations that will challenge your space and body awareness. Enjoy playing with it!
Stars Flow
We have taught this flow at Prague City Intensive. There are lot of stars and side stars transitions, therefore Stars flow 🙂 Play with it safely and have fun!
Standing counterbalancing
You need to lean fully with your whole body in order to find the perfect spot. And for that, you have to trust each other.
The Hip Twister
Sometimes you have to put yourself into a vulnerable position in order to accomplish something extraordinary. And you have to believe that your partner will do their job at the right time. When we were creating this machine we have already had enough moves and wanted to go back to the starting point (reverse star), so we have tried this ridiculous rotation in side star and then going into reverse star. Thats why we called it "The Hip Twister".
Wanna get newsletters? Subscribe!
+420 723 705 145
marek@acroproject.cz