Online course designed to help you start your Handstand Journey!
Have you ever wanted to learn a handstand?
Have you already tried but don´t know how to make a progress?
Then this online program is a perfect fit for you!
Handstand Journey is an online course designed to guide you from zero to doing handstands in free space. Through 10 weeks training you will learn how to balance on your hands, how to align your body and how to prepare your body for handstands. Handstand Journey includes
5 training sessions per week
Each session takes between 20 - 40 minutes
Wrist, shoulder mobility
Routines for stretching legs and opening hips
Strenghtening excercises for arms and upper body
Jumping drills
Some animal moves to spice up the training
15 minutes video with handbalancing theory
Headstand training
Handstand drills with the wall
Drills for line and balancing
Kick up to handstand in free space
60 HD videos with 120+ minutes of instruction
Printable PDF file (20 pages) with all sessions
Usually I teach a handstand class for 200 Kč (8 USD). With Handstand Journey you have 5 sessions per week with 10 weeks total. That would make a price 10 000 Kč (400 USD). But thats not what you are going to pay.
10 000 Kč / 400 USD
You can get Handstand Journey for only

1200 Kč / 56 USD /48 Euro!

You can use it whenever you want, go through it multiple times and get better every session!
Its possible to buy as a gift for anyone. Just send me a message on Marek@AcroProject.cz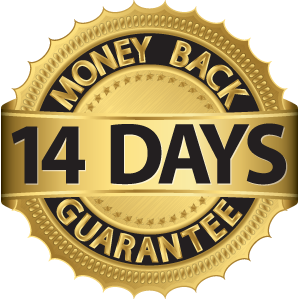 If you wouldn´t be satisfied with the program for any reason, you can use this 14 days money back guarantee. Just send us an e-mail, you don´t have to give any reason.
So you have nothing to lose 🙂
What do you need for this program?
Almost nothing. You only need some free wall and small place on the floor. For some alignment drills I use a stick but you can use a towel as well. And for one strenghtening sequence you will need socks and some sliding floor.
you are willing to put the work in
that means approximately 30 mins sessions 5 days a week
you want to learn a handstand in free space
you are willing to follow the structure of the program
you have played with handstands with no success and want to make a progress
Don´t buy this program if:
you don´t have enough time for practice 5 days a week
you expect miracles after 2 weeks 🙂 /Consistency and regular training are the most important thing in the program/
you can already do a handstand in space for 10+ seconds
you want to keep doing other physically demanding routines - I recommend to focus on the handstand during the 10 weeks
My name is Marek Petráček, I´m from Prague, Czech republic. I´ve been doing handstands for about 8-9 years now. Having trained different disciplines I´ve met various handstand and handbalancing coaches with different approaches. I´ve practiced with coaches from yoga, acroyoga, gymnastics, circus etc. Its really interesting to compare those styles and I think I´ve taken something from all of them. I didn´t learn handstand in a young age, I was in my 20s when I started. So I believe that pretty much everyone can learn it! I love handstands because for me its like an full immersion into my body. Its here and now, total focus and awareness... meditation.