AcroYoga for everyone!
- by Marek Petráček -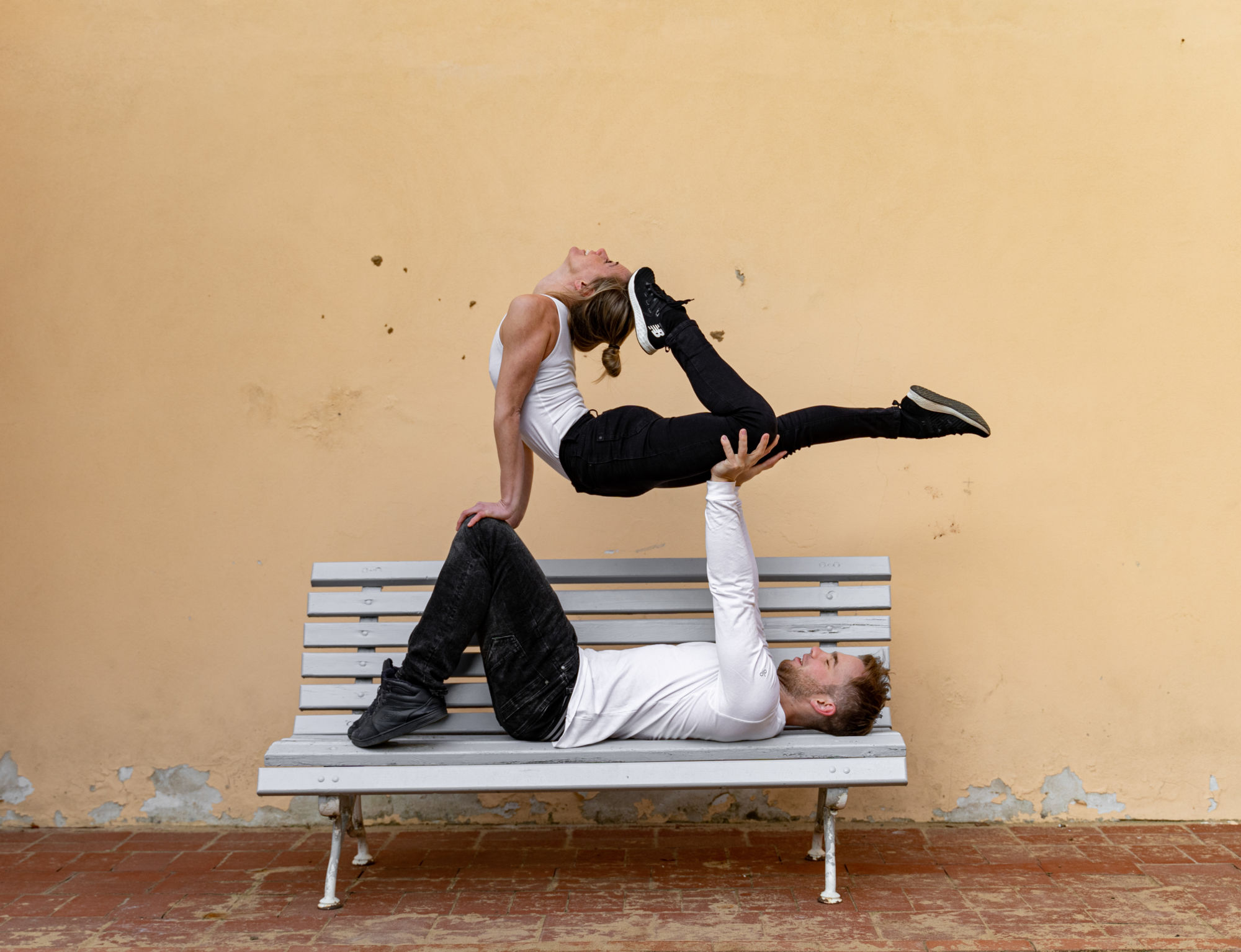 AcroYoga is a combination of partner acrobatics, yoga and therapy in the form of thai massage and therapeutic flying. Its really enjoyable practice for couples, friends, groups... Every teacher has an unique approach and likes to teach different material. At AcroProject we like to teach L-basing and also creative standing stuff like dance acro and lifts. Acro is a great tool to develop better communication, awareness of ones body and also flexibility and strenght. You will learn to overcome fears and go past the limits of your mind. 
My name is Marek Petráček and I am a long-time AcroYoga teacher. I have done two AY teachers trainings (International, Montreal) and have a lot more experience in this field.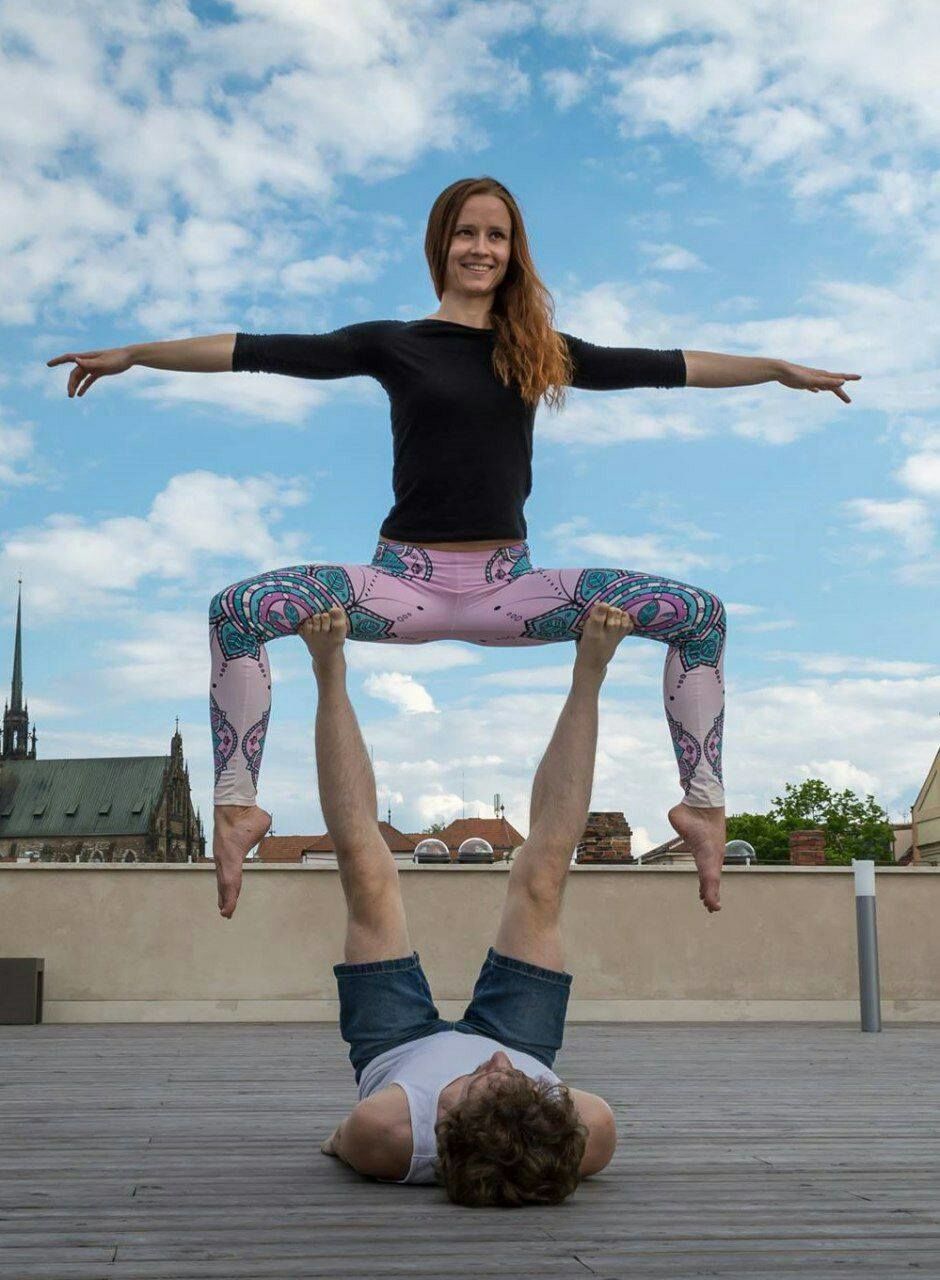 Doing AcroYoga since the fall of 2014 when local community in Brno started to form. After some time I´ve started to teach classes and have been helping with growing the community. I was teaching at Brno universities and created AcroYoga flash mob Brno. In acro I love the freedom of movement and playfullness, sharing the joy of overcoming fears with partner. I also like the therapeutic aspect of AcroYoga, which teaches us how to listen and feel the other person. Since 2017 I´ve been also performing (www.aurora-acro.cz).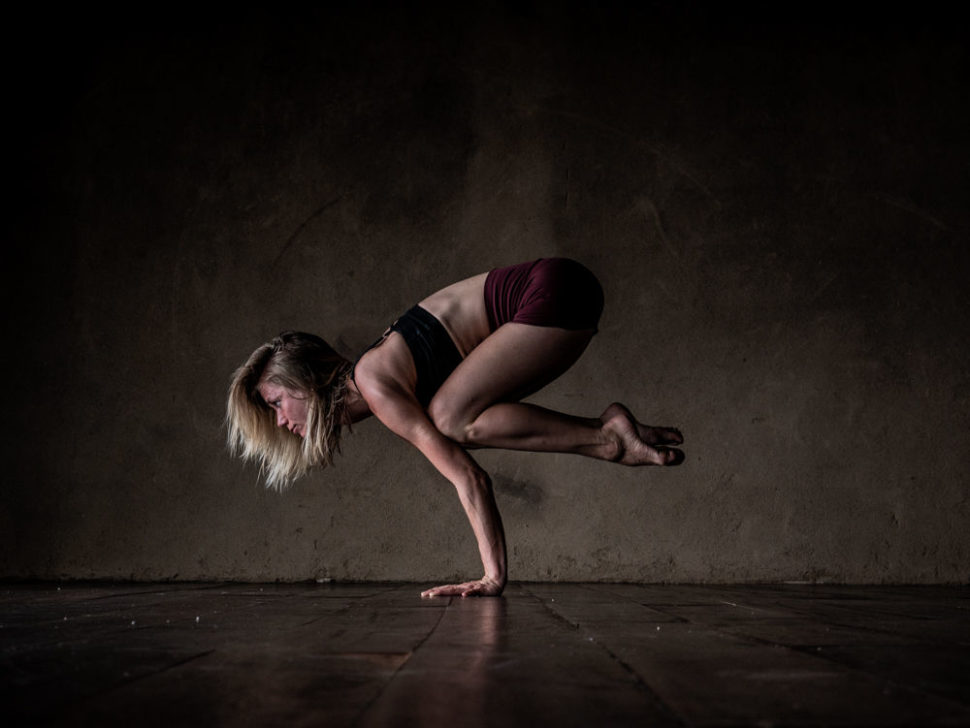 Simona Hrušková
Yoga for me is the way how to discover myself, respect myself and trust my feelings. Have better understanding for myself and for others. Understand that everything has its process and its different with everyone. It has different intensity, speed and obstacles. Yoga teaches me to be patient. Yoga teaches me to slow down. Yoga teaches me to love myself the way I am. And AcroYoga? I´m not alone there. Its a teamwork. Communication, trust, playfullness and joy!
Outdoor classes from 17. 5.
Tue 18:00 AcroYoga OPEN LEVEL
Wed 18:00 AcroYoga INTERMEDIATE
Sun 18:00 AcroYoga OPEN LEVEL
Mon 17:00 Handstands
Mon 18:30 Movement flow
Studio classes from 28. 5.
Thu 9:00 Movement flow
Fri 17:15 Handstands
20. - 21.6. Prague City Intensive
17. - 19.8. Handstand & Movement flow retreat
20. - 23.8. Summer AcroProject Immersion
5. - 6.9. Movement flow intensive ČB
11. - 13. 9. Liberec: AcroYoga workshop
18. - 20.9. Roots of AcroYoga
Wanna get newsletters? Subscribe!
+420 723 705 145
marek@acroproject.cz